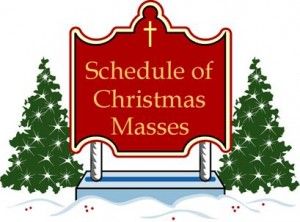 – It brings us all great joy to celebrate Eucharist together once again and we extend our gratitude to all those who enable us to worship in a safe environment – Sacristans, cleaners and stewards. No need to remind you that Christmas 2020 will be different from previous Christmases. We must observe safety guidelines by wearing masks, hand sanitizing and maintaining social distancing. Numbers in churches will be limited.
Christmas Masses in the Parish are as follows:
Christmas Eve Masses
Barefield: 4.30pm; Church of Our Lady, Roslevan 6pm;
Barefield: 8pm; Doora: 10pm
Christmas Day Masses
Doora: 9.45am; Barefield: 11.15am;
Church of Our Lady, Roslevan: 12 noon.
Please note there will be no 9.30am Mass on St. Stephen's Day.