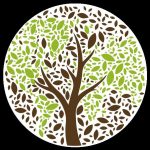 Season of Creation From the 1st of September until the Feast of St. Francis, 4th October
all Christian Churches are encouraged to celebrate the Season of Creation,
an annual celebration of prayer and action inviting us to think more deeply
about what is happening at present to the Earth and the destruction of the environment
which threatens our world. As pilgrims let us walk together awakened to the wonder of the
Earth, our Common Home, and the web of life which it shelters.
Let us encourage one another during the season of Creation by praying with
and for creation, encouraging small actions in our homes and parishes to try to live more sustainable lives.