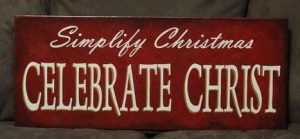 Who knows what the future holds? Little did we know that 2020 would be a year like no other. Covid-19 almost brought the world to a halt. We had to cope with 'lockdown', serious social restrictions and public health guidelines. Whoever thought that Churches would be closed; numbers attending funerals would be restricted to family members; weddings and First Holy Communions  and Confirmations would not be like the celebrations they should be. At this time, we are looking at Christmas this year very different from last year.
As we approach the Feast of Christmas let us pray for each other that God our loving father may empower humanity to end the pandemic. Grant  eternal rest to all who have died console all who are bereaved, bringing healing to the sick and strengthen all of us to live the great values of the Christmas Season.
We are blessed as a community by so many who reach out in the name of this Christian community –  Sacristans, Finance Committee, Pastoral     Councils, Church Ministries in Readers, Ministers of the Eucharist, Altar Servers, Baptismal Visitation Team, Volunteers, Play & Pray, Parish CES Fás Scheme, Parish Choirs, Soloists and Organists,  Church Cleaning, Cemetery Supervision; Caretaker Myles & Cora, our Parish Secretary. Your    presence and contribution are valued and much appreciated.
Please keep Fr. Jerry in your prayers as he recuperates.  Christmas greetings also to Canon Caimin. Thanks to Fr. Joy for his willingness to help with the Pastoral life of the parish.
May every family in the parish of Doora Barefield have a joyful celebration of the birthday of Jesus Christ.
Happy Christmas
Fr. Tom Ryan, Vicar Forane, Abbey Pastoral Area.